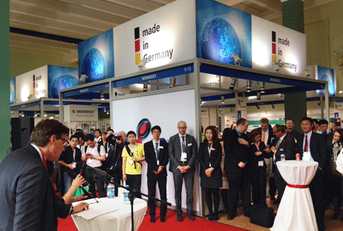 By 2010 China's manufacturing scale overtook the U.S. to become the world's largest market. In terms of industrial competitiveness China ranks No. 7 out of 136 countries and is the world's largest net manufacturing exporter. 
On the other hand the Chinese manufacturing industry features high resource consumption, poor independent innovation, and high external dependence on core components. In recent years the "low-cost advantage" on which the manufacturing industry relies to survive has gradually been fading away. 
As part of the Hannover global automation itinerant exhibition Industrial Automation Beijing has dedicated itself to building the most authoritative transaction and promotion platform for industrial intelligent and automated products in northern China for many years. In response to the demands of industrial enterprise users Industrial Automation Beijing has taken the lead in organizing a fair with focus on technical orientation and application, exploring more business opportunities for exhibitors and visitors. The executive search consultants of our industrial practice group were invited to the opening event of the trade fair and to an evening reception of the German embassy in Beijing.