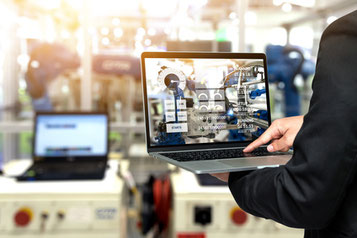 Ginkgo Search Partners Automotive Practice Group successfully concluded an executive search mandate to recruit a Plant Manager for an international automotive supplier in China. Our retained client is a global player in the automotive and commercial vehicle industry and specialized in developing and manufacturing automotive interior systems and seating components for offroad vehicles, trucks, buses, and trains. Our client served some of the major international premium OEM brands, including Volkswagen, Audi, BMW, and Daimler.
Executive search approach
For the executive search mandate of a Plant Manager we sought an accomplished Chinese automotive executive, with a well-rounded background in automotive manufacturing. The candidates were mainly sourced from leading international automotive suppliers focusing on the production of automotive interior systems in China. Our primary focus was to search for candidates in the Shanghai area. A special challenge was to identify a Chinese automotive manager, with a strong technical background and lean production management experience in the automotive interior sector. The candidate should preferably be fluent in German to facilitate communication with the German headquarters and attuned to the German management culture and quality standards. 
Selection process
A selection of highly qualified candidates was shortlisted by our executive recruiters to meet our client's Global HR Director for the final interview round in Shanghai. The successful candidate for the Plant Manager position is an experienced automotive professional with a mechanical automation degree from a German university and an MBA from China's prestigious Fudan University in Shanghai. In his previous role as Vice President China he was in charge of the seating business unit of an international automotive supplier covering functions such as sales, purchasing, engineering, product development, testing, industrial engineering, logistics, and controlling. He had full P&L responsibility for the business unit and assured that the profit targets were achieved.
Successful placement
In his new role as a Plant Manager the candidate showed a high level of engagement and overperformed on his individual targets while receiving an award for the best product launch within the global automotive group. He was in charge of the successful relocation of a plant in Shanghai and managed the SOP of a new plant in Beijing. In recognition of his achievements the executive was promoted into a higher management position and is heading the China operations of our client.